If you've been invited to schedule a phone interview, you will find the scheduling link in both the communications tab on your Dashboard, as well as in an email that will be sent to the email address we have on file for you.
From your Dashboard:
You'll notice a red number notification in the upper right-hand corner over the bell icon, indicating you've received a new message. This message will contain the link to schedule your interview:

From your email:
You will find the "Click Here" link towards the bottom of the page.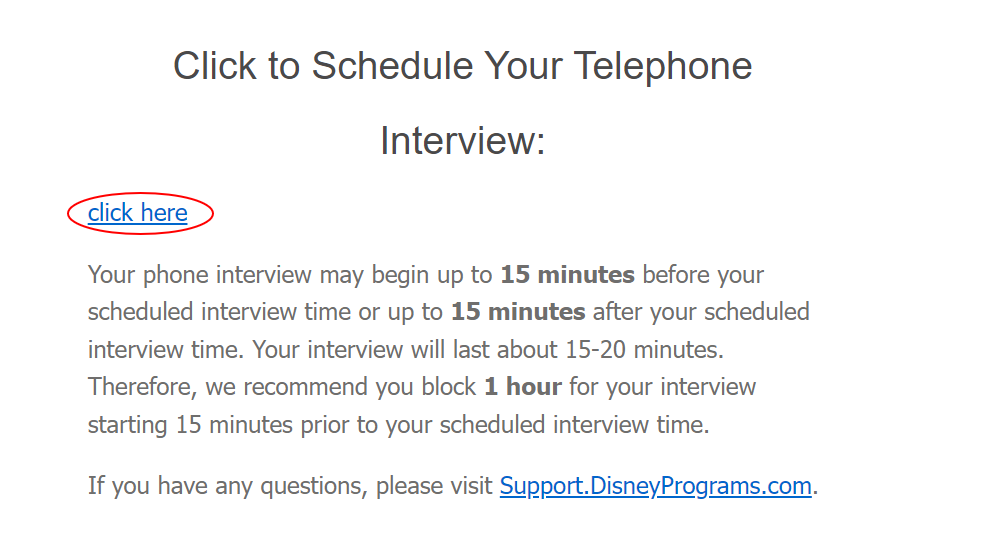 When you are confirming your interview appointment, here are things to keep in mind:
Make sure to select the correct time zone for you
Double check that you are entering the correct phone number. You can also add an alternate number as a backup
Make sure to enable your phone to accept unknown numbers. Our calls may appear as Blocked, No Caller ID, or Unknown Caller/Number
If you have any questions about scheduling, please reach out to Support.DisneyPrograms.com.