Please see the list below for our Fall 2023 College Program dates.
If you receive an offer, you can see the current selection of arrival and departure dates that are available by completing step 1 from your offer email, logging into DORMS, and clicking "Program Acceptance" on your new program. Please be aware that your offer is not considered "accepted" until you have completed all three steps in your offer email, and you have received confirmation.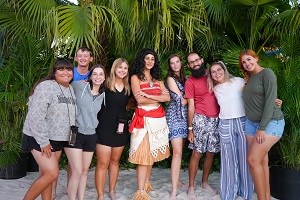 Select a May or June arrival date and you will be invited to this exclusive event where you'll hang out with new friends and experience a Disney park like never before. We're keeping Typhoon Lagoon Water Park open just for you to enjoy a night of music, dancing, delicious bites, water slides, and of course, meeting some of your favorite characters. Get ready to make some memories and choose one of those early arrival dates!