The Disney Academic Exchange Program is a five-to-twelve-month internship located at Walt Disney World Resort, near Orlando, Florida.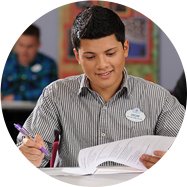 Participants of this program take classes and earn academic credit from a U.S. host college or university and take part in an experiential learning opportunity. Participants can gain a competitive edge on their resume through the combination of academic and career training. Participants work in front line, guest-facing roles throughout our Parks & Resorts. These roles may include Attractions, Quick-Service Food and Beverage, Merchandise, Lifeguard, and many more!
Students also gain real world work experience with a world-renowned entertainment company, learn skills from Disney leaders, meet people from around the world and take part in a life-changing experience – all as they live at Flamingo Crossings Village, owned and managed by American Campus Communities.
Flamingo Crossings Village includes upscale living spaces, resort-style pools, a full-service fitness center, community-building common areas, and exceptional educational facilities.
To be eligible to apply for the Academic Exchange Program, you must:
Speak English fluently.
Be at least 18 years of age to apply.
Be currently enrolled as a full-time student and be in good academic standing at a participating international college or university that has an exchange partnership with a participating domestic college or university in the United States*.
Have completed at least one semester (or equivalent).
Additional requirements from their college or university or the U.S. partner school may apply.
** Note the most updated qualifications will be listed on the application when it is posted.
Participating domestic schools include: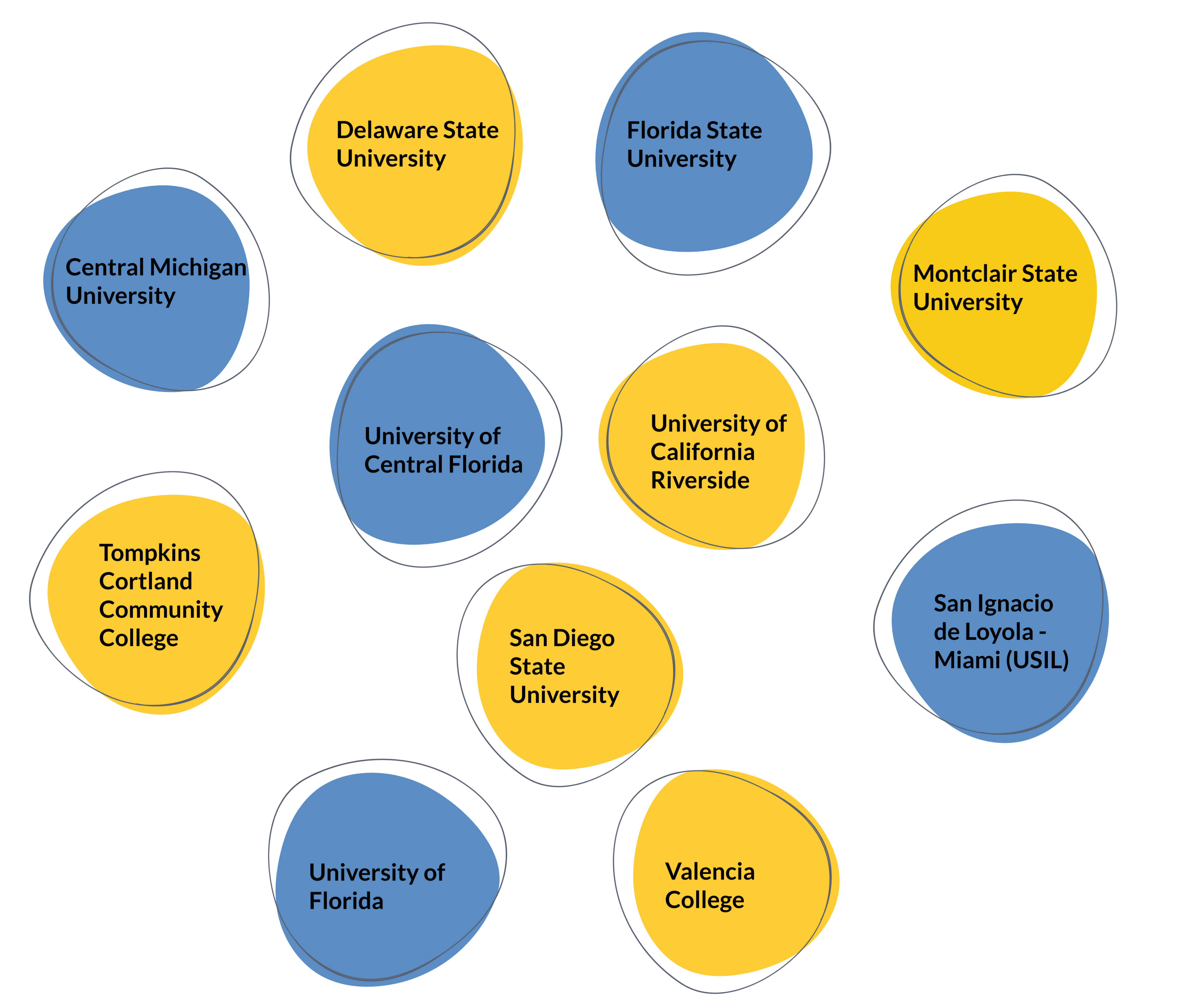 Program participants are required to enroll in unique learning opportunities through the sponsoring U.S. college or university for five to twelve months. Learning opportunities may include:
Online classes
Directed studies
Supervised work integrated learning opportunities
Academic Classes or Seminar Series hosted at the Walt Disney World Resort

Candidates must be able to attend an in-person presentation & interview in one of the following countries:
Barbados, Belgium, Belize, Brazil, Canada, Colombia, Costa Rica, Dominican Republic, Ecuador, France, Panama, Guatemala, Honduras, Hong Kong, Macau, Japan, Mexico, Morocco, The Netherlands, Peru, Singapore, South Korea, Spain, Portugal, or United Kingdom.