The application timeline may look different for each candidate, but everybody's journey starts with an application. Upon submission, candidates may be invited to additional steps before an offer is extended.
If extended an offer, candidates will have seven (7) days to respond to the offer and pay the first portion of the program participation fees. Once accepted, candidates should continue to monitor their inbox for any pre-arrival tasks that may include DORMS registration, pre-arrival background disclosures, and/or onboarding paperwork.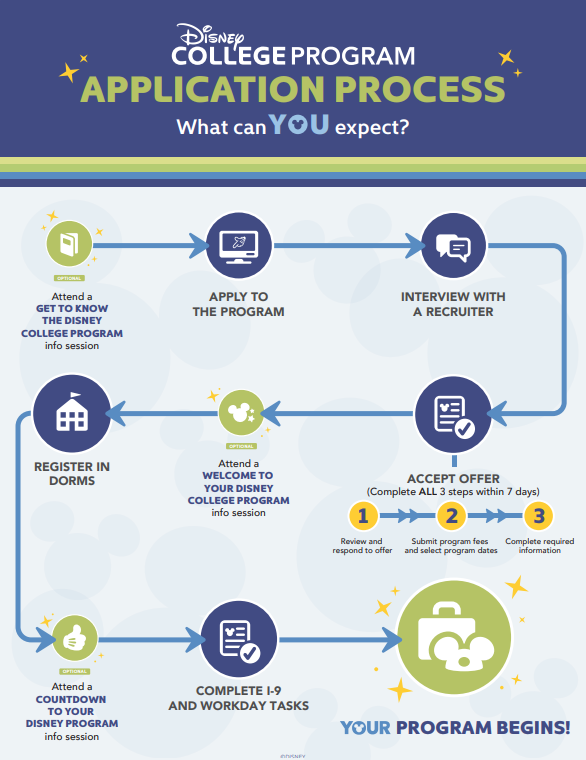 Additional Articles
What are the basic qualifications of the Disney College Program?
What are the fees for a Disney Program?
DORMS Registration Information