The Disney International Culinary Trainee Program is a twelve-month experience. Find your recipe for magic as you create lasting impressions and unforgettable dining experiences for guests around the world. During this experience, you will be able to enhance the skills and expertise of exchange program participants in their academic or occupational fields through participation in structured and guided work-based training and internship program.
This program will help improve participants' knowledge of various techniques, methodologies, and technology. You will also be able to enhance knowledge of cultures and skills through an open exchange of ideas between participants and their peers in the kitchen.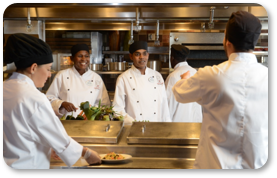 On-the-job culinary training provides an opportunity to apply what the individual knows in real time and in a real-world setting. Participants will share knowledge of the cuisine from the country they are from with guests and other members of the team while working at the Walt Disney World® Resort.
You'll also be immersed in different cultures from around the world, connect with industry experts and build lifelong relationships – all as you live at Flamingo Crossings Village, owned, and managed by American Campus Communities.
Flamingo Crossings Village includes upscale living spaces, resort-style pools, a full-service fitness center, community-building common areas, and exceptional educational facilities.
To be eligible to apply for the Disney International Culinary Program, you must:
Speak and read English fluently.
Be at least 18 years of age to apply.
Be a current Culinary student or recent graduate of a degree-issuing institution outside of the United States, OR
Have a Culinary degree/Culinary certificate from a degree-issuing institution outside of the United States.
Have one to five years of full-time culinary experience outside of the United States.
Have not participated in a J-1 Culinary Trainee program in the United States within the past 24 months.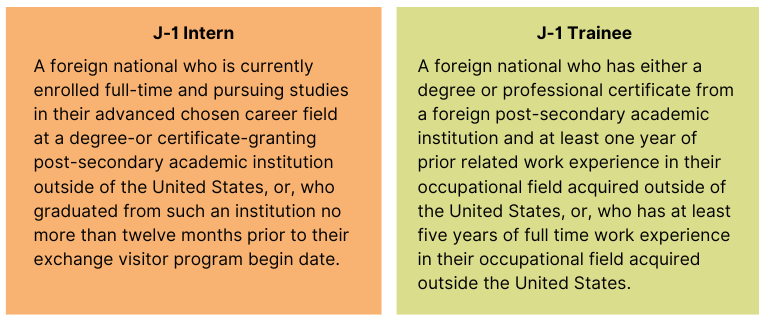 **Note the most updated qualifications will be listed on the application when it is posted.