You will receive the link to the new hire portal approximately 3-4 weeks prior to your arrival.
These forms are time-sensitive, so please complete and submit them as soon as you have received the link.
Below are some tips for how to accurately complete the I-9 form, which is one of the required new hire forms. We cannot accept any I-9 forms that are not properly completed.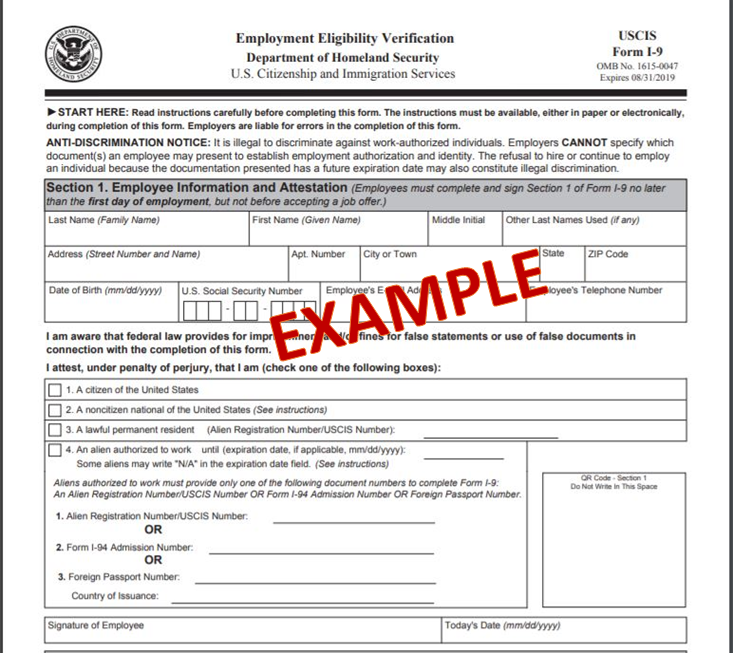 There are six steps to complete. Most steps in this form are self‐explanatory. Be sure to read each step and add the appropriate information.
Here are some helpful tips for two of the steps that may require some clarification:
Step 2
Name: Enter your name exactly as it appears on your government-issued ID.
Here is an example:
Walter Elias Disney World
o First Name: Walter
o Last Name: Disney World
o Middle Initial: E
U.S. Social Security Number: Leave BLANK unless you have previously been issued a valid United States Social Security Number.
Home Address Boxes: You must include a US-based address (please do not include your international address). You may use this address as your US address*:
Home Address: 8050 Gables Commons Drive
City: Orlando
State: FL
Zip Code: 32821
*Be sure to complete the address exactly as shown
Step 4
Citizenship Status and Employment: Click the "for more details" to assist you in choosing your proper status.
If you select Box 4, an alien authorized to work until, please include the below expiration date*:
J‐1 visa holders: Enter the "to" date listed in Box 3 on your DS‐2019 Form.
Q‐1 visa holders: Enter the "valid to" date listed in the "Notice Type" section on your I‐797 approval notice.
* Inputting the incorrect date will result in your form being rejected
Number Type
Select the document that you will be presenting in person (example: passport) and add the appropriate document number, and country of issuance.