Helpful Links:
For current Cast Members, additional information as well as instructions on how to link your passes can be found on the Hub at this link.
For block-out dates for all passes please visit blockoutdates.disney.com and make sure to select the correct type of pass as each pass type may have different block-out dates.
Theme Park attendance will be managed via the Disney Park Pass reservation system

.

To enter a park, both a park reservation and valid Cast Admission are required. A valid admission is your Self-Admission or Main Entrance pass. A cast member ID is not a form of valid admission.
Receiving your tickets:
All entrance passes are processed by the Complimentary Admissions team and may be sent to either your mailbox or the Disney Programs Office depending on your program type.
One-Day Park Hopper Guest Tickets are distributed online on the HUB under the Complimentary Admissions module. You will need to agree to the ticket policy online before you are able to gain access.
For specific questions about your ticket distribution or replacement, please visit the Complimentary Admissions module on the HUB, or contact the Complimentary Admissions team.
Online tickets do not need to be printed and can be digitally shown at the front entrance.
College, International & Culinary Programs:
Your Self-Admission pass will be delivered to the Disney Programs Office approximately one week after your Disney Traditions date. You will receive an email when it is ready to be picked up. Passes are distributed in batches and roommates may receive them at different times.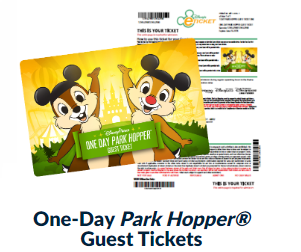 One-Day Park Hopper Guest tickets are distributed on the HUB based on the hours you work and normally can take about two weeks from the time you reach your milestone. Important: These tickets are subject to block-out dates and require you to be present at the time of entry. You must be an active cast member or successfully complete your program to use these tickets. They can be used for up to 30 days after the successful completion of your program. Please read all the information printed on the ticket for additional information.
Cultural Representative Programs: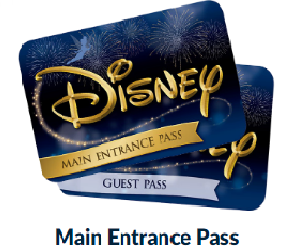 Your Main Entrance Pass and your reusable Guest tickets will be delivered to your mailbox. Passes will be mailed out once you have completed Traditions. Please make sure to update your address on the HUB to your new apartment address.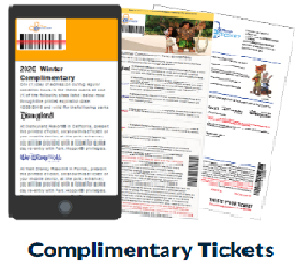 You may receive Complimentary Tickets on the HUB during your program. These are extra tickets that work a little differently than your guest passes. Please read all the information printed on the ticket for additional information.
Operating Participants
Please check with your HR Department regarding all questions.